I'm long overdue on Easter painting updates. I'm trying to fix that this year and fill in some gaps. My Sable, Blue Merle, and Tri Color Sheltie Easter paintings were so old I couldn't get decent prints from them. Redo! I've never had a half mask Saint Easter painting - can't have that! Bernese Mountain Dog - nothing, have to fix that! Samoyed, well, I'm just on a Samoyed kick so why not try one in watercolor!
Here are my 2016 Easter paintings. I pulled out the watercolors because I'm warming up for book illustrations and beach painting season! It's almost 60 degrees in Northern Michigan today, March 15th, and that is unheard of. It just felt right to paint in summer style.
My sketches came first, then a nice India Ink outline to make those pups pop (and keep me in the lines, hee, hee!)
I kept it fairly simple with a few Easter touches and some spring scenery. Everyone loves the bunny ears so I had to put those on all of the dogs! I have a soft spot for chicks and Easter eggs so in they go. Tulips, while not my favorite flower, definitely scream spring and that's the idea.
Here are my sketches: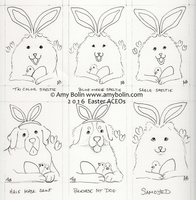 These are going to be ACEO size (2½" by 3½") on hot press Arches watercolor paper (the nice smooth kind) Erase my pencil marks and off we go...
Basic background colors here. Nice and light, details and shadows will fill in after many, many layers of washes and dry brush. I'm going for that bright springy look but on the pastel side for Easter. I love painting this way, I can be messy around the edges knowing that I'll trim these to size when I'm finished.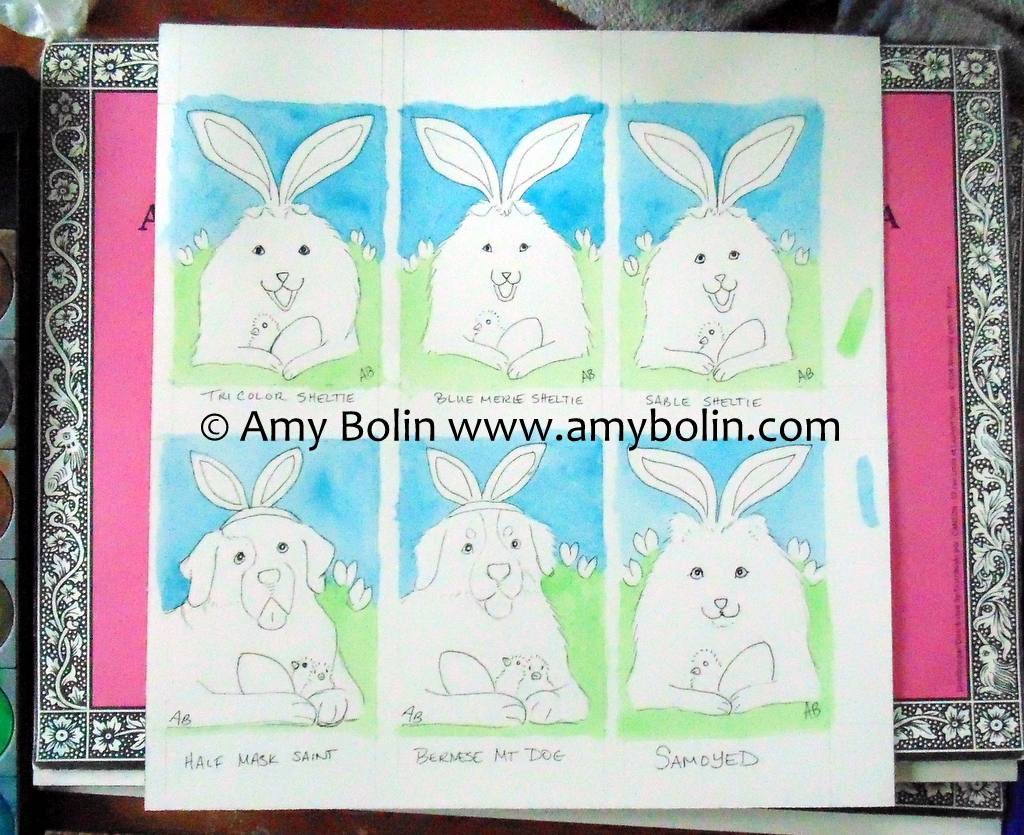 There are many layers of wash in each of these little pieces, here are a few shots of the base colors filling in and details beginning to emerge. I like to paint in gouache (opaque watercolor). It's not opaque in the acrylic sense, but it does give a nice crisp feel when I add small details. Even then, I'll sometimes come over the top of really important parts with a touch of acrylic to make sure it pops.
Sorry for the distorted colors on a few of these, it was getting dark and my light kept changing.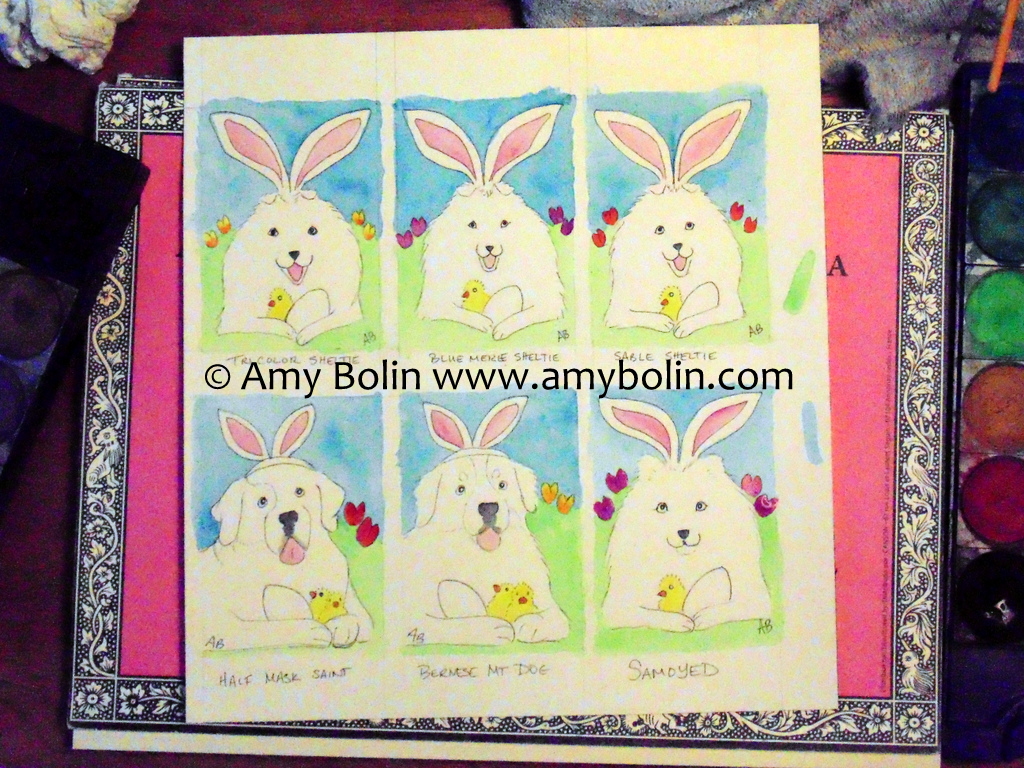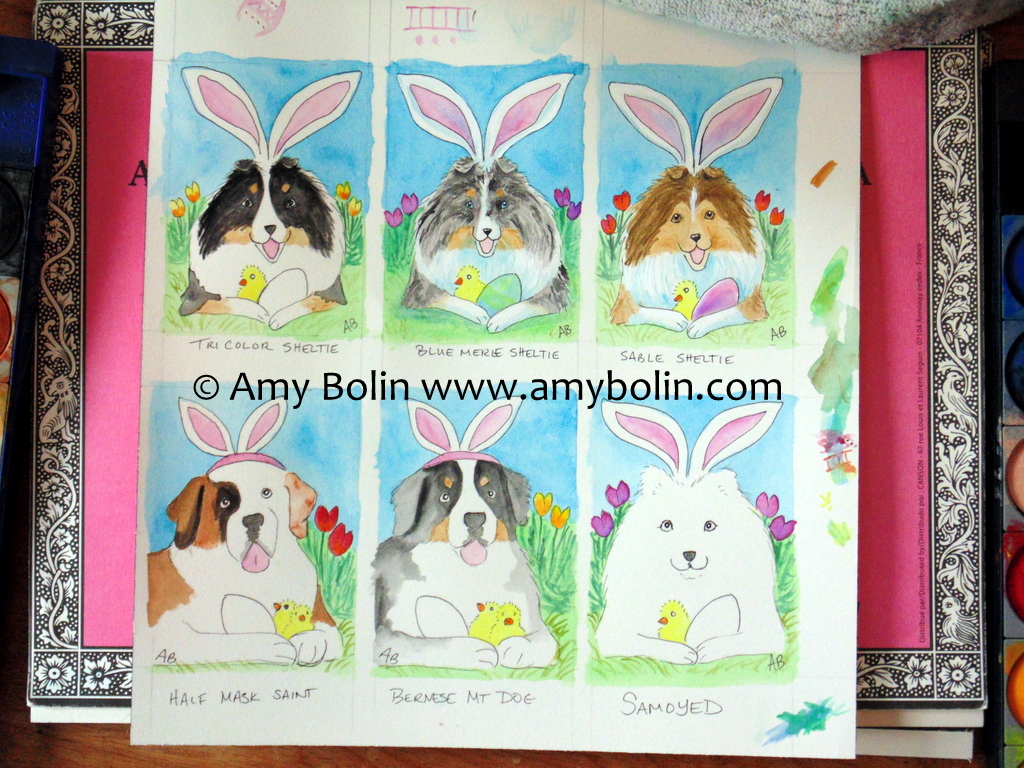 I've finished the Sable & Blue Merle Easter Shelties here they are:
You can click on each image to shop for prints! The original will be auctioned on eBay this week.
That is all for today! I'll post more progress as I finish.
-Amy